Welcome to ACTRIS Austria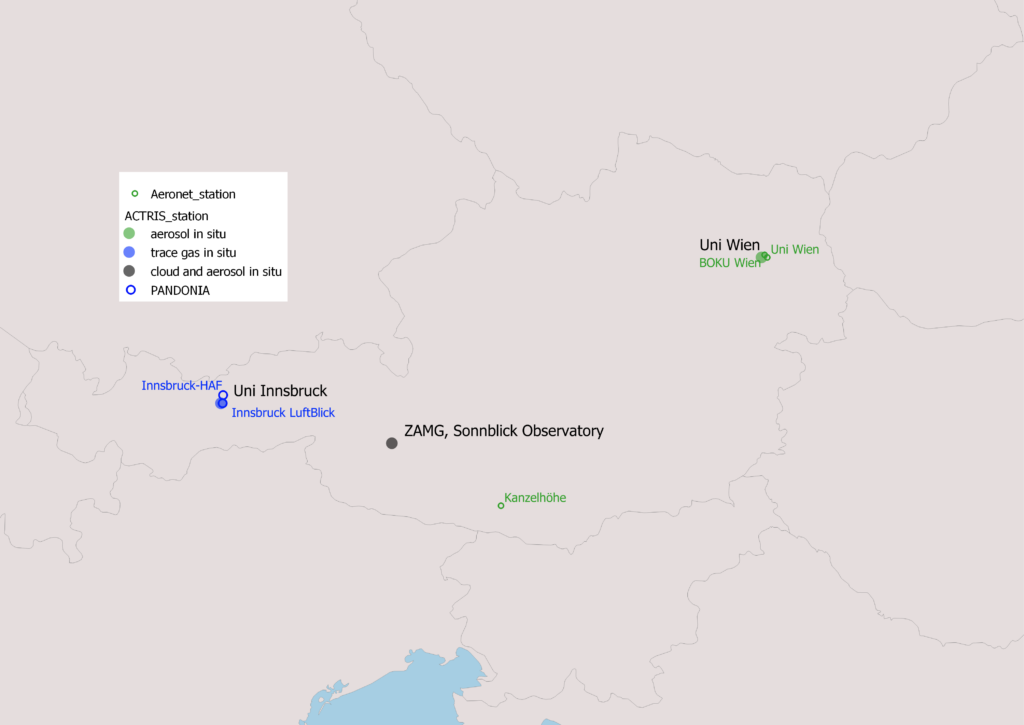 ACTRIS Austria is the Austrian part of the distributed pan-European environmental research infrastructure project ACTRIS – Aerosols, Clouds and Trace Gases Research Infrastructure.
Objectives of ACTRIS Austria Consortium
In Austria seven partners are involved in ACTRIS, five Universities, the national weather service (ZAMG) and a private company (LuftBlick). Our instruments are located in Innsbruck, Sonnblick Observatory and Vienna and cover all aspects of ACTRIS. Both in situ and remote sensing techniques are applied to retrieve information on aerosols, clouds and trace gases in the atmosphere. More details on the main areas of research of each partner can be found under the drop-down menu "ACTRIS Austria".

ACTRIS Austria has been established in 2017. Since 2018 it has received support by the Austrian Federal Ministry of Education, Science and Research (BMBWF) to participate in the Interim Actris Council which has been set up to prepare, discuss and approve strategic issues for establishing ACTRIS.

Implementation Timeline ACTRIS Austria